Here we go a list of reasons to go heli skiing for the ones who are still are not 100% convinced if it's is something for them to do. Please take your time and learn more about how awesome it is to go for this type of skiing adventure. Still not convinced about why you should go after reading these nine reasons why every skier should go heli skiing, fair enough you might just stick to the crowdie and touristic slopes.
1. Powder Powder and Powder
If snow falls at a lower temperature than this snow will be dry and the snowflakes paste very poor together. As a result, the snow crystals lie loose on each other. The funniest part here is that the snow literally feels like powder. For off-piste skiers and heliskiers these snow conditions are the ultimate dream. Skiing through powder snow gives you the feeling that you float on the mountain and it will give you a sensational feeling when the powder splashes to your body.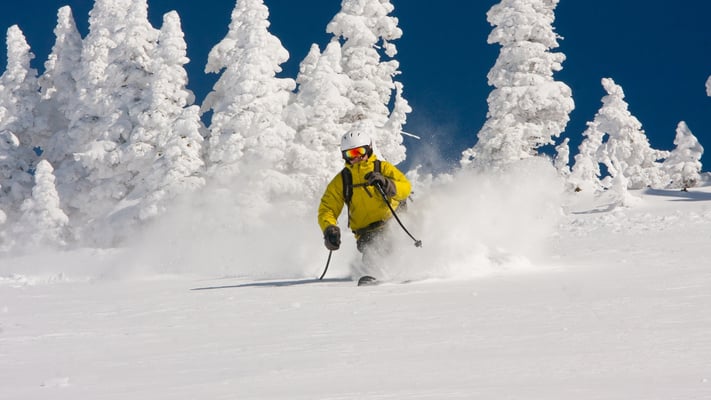 2. Making Fresh Tracks
Making fresh tracks in untouched snow is the ultimate off-piste skier gift. There is nothing that makes a freerider happier than that perfect signature in deep snow on a challenging terrain. It's time to put some fresh track in the deep powder snow.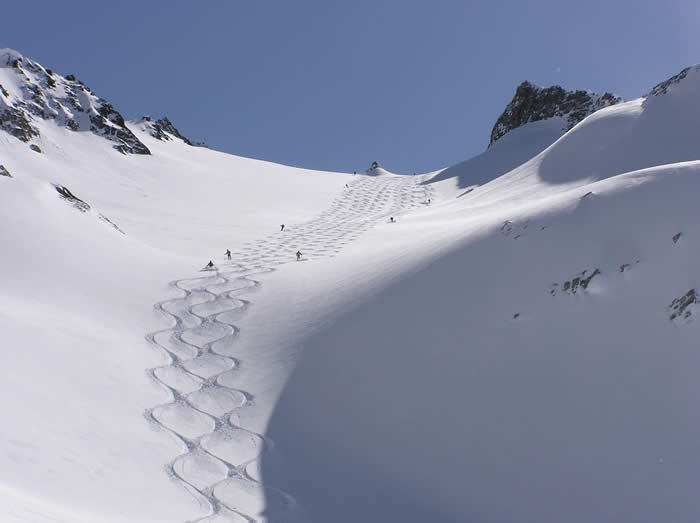 3. The Adrenaline kick
Playing in the powder snow at a high speed gives you an incredible adrenaline boost. Some people just wants to enjoy the ride and would like to take it easy downhill, but to go for that adrenaline boost some prefer to go down on high speed by making bigger turns. On some terrains you can reach up to 120 km/hour.
4. The Helicopter Ride
Think about it, how incredibly beautiful it is to fly over the snowy mountain peaks. Even if you don't go for heli skiing this spectacular helicopter ride should be already reason enough to go.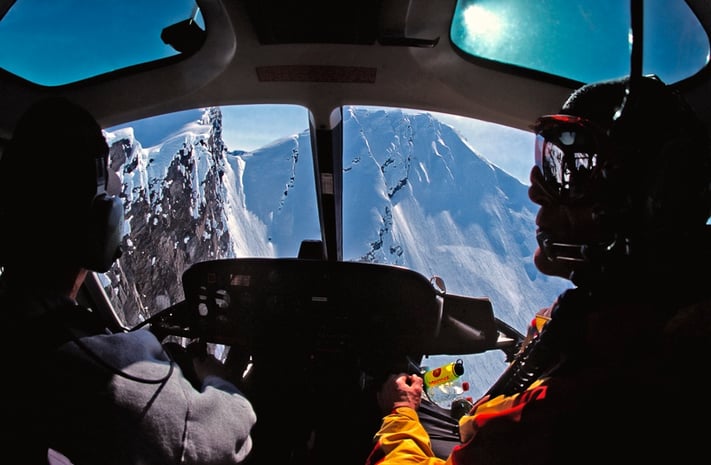 5. Ski Buddies
There is something that binds all guests together, it's the choice to go for that long wished heli skiing adventure. People from all over the world, from all professions and walks of life enjoy that incredible feeling of freedom when you go heli skiing. They undertake at least one thing we all have in common: that is the love for playing in powder snow. The trips will create long life friendships and ski buddies whether you're the plumber next door who saved years for his heli skiing dream or you are a multimillionaire.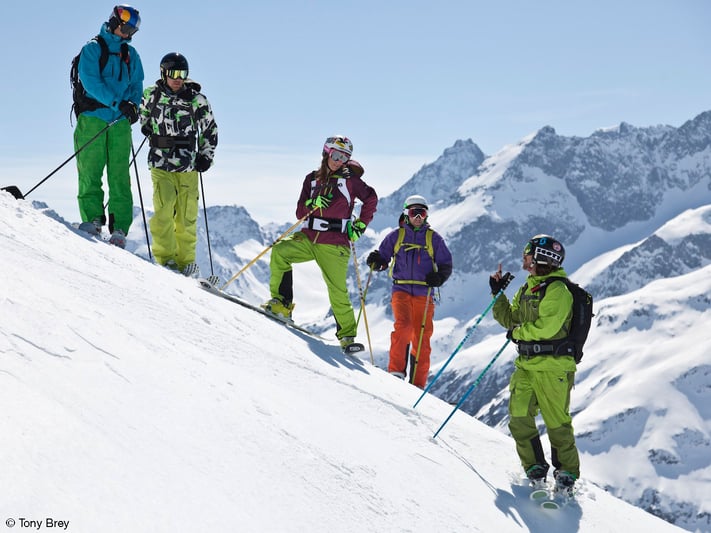 6. Skiing Above The Clouds
Go for that breathtaking mountain view when you are above the clouds in the valley. Diehard skiers know how incredible this feeling can be.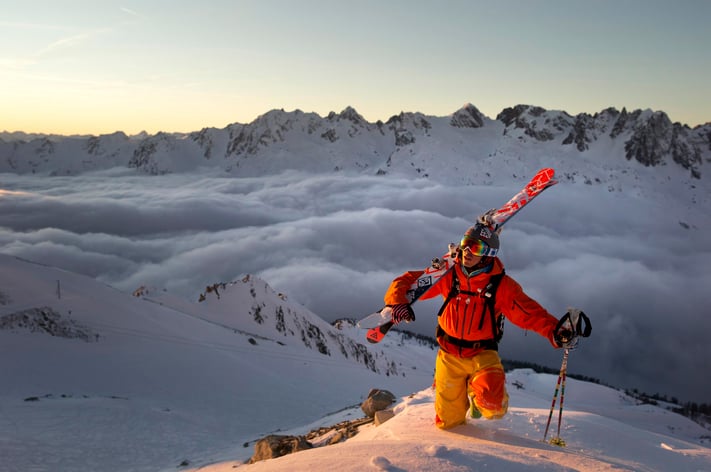 7. The Heli Skiing Guides
Our network of experienced heli skiing guides are one of a kind. These passionate people are more than willing to get the most out of your trip. On the plus side you can learn a lot from them, you will get personal tips and tricks on how to handle the mountains in all types of conditions.
8. The Hottub and Apres Ski
What is a long day skiing without a dive into a hot tub? Exactly, after that long cold day on top of the mountain you deserve to relax in a wooden bath tub with a good glass wine or beer. If you are lucky the hot tub has sight on a jaw-dropping mountain view. For some skiers the Après Ski is as important as skiing it self, if not more important. Après ski is actually nothing like going out after skiing, so it may as well be eating out at a clique restaurant as going completely crazy with your fellow ski buddies in a wild club. Of course, the word itself is mainly used for the latter.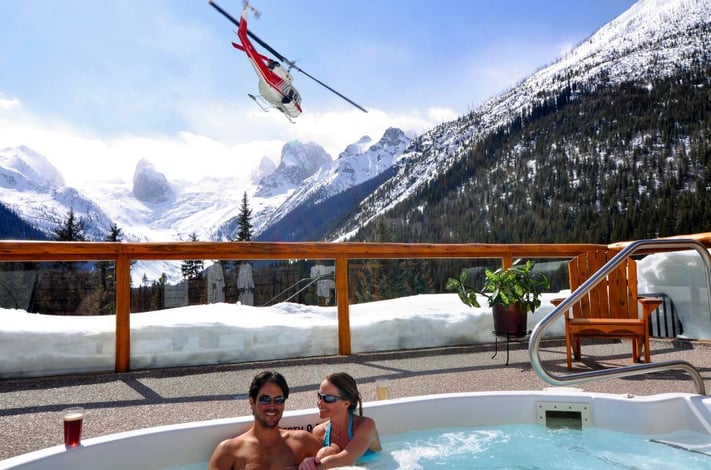 9. Making your ultimate ski dream reality
Stop wishing and start doing. If this long wished heli skiing adventure is still on your bucket list, there is no need to keep it on there any longer. Take action and feel free to contact us to discuss the most suitable heli skiing adventure specifically for you and/or your friends.