---
Alternative Activities Ski Holiday
Nowadays a winter sport holiday does not include only skiing or snowboarding on the slopes, there are various alternative activities you can do to take your ski holiday to the next level. Whether these activities are on the mountains or far above them.
Here is a selection of 6 different activities you might consider for your next ski holiday.
---
1. Husky Sledging
At first it seems an easy going ride, standing on a sled pulled by a couple of Husky dogs, enjoying the sceneries and off you go. Forget about this, in fact it's hard work to keep your balance on a sled while focusing on controlling the dogs. In Finland many Husky sledding trips are organized whereby you can actually lead the dogs. Here you cruise through beautiful forests and on romantic frozen lakes. Once you became a master to keep the dogs under control without falling on two slats, then it will be an unforgettable trip. The ideal season is between beginning of October until halfway April.

2. Riding on a Snowmobile
It is not a purely sporty winter activity and the peace and tranquility is just as hard to find once you step on this monster. But hey, it is incredibly fun to do: snowmobiling! In some ski resorts you have special roads only for snowmobiles and not too steep sections. For the speed lovers, at some trips you reach comfortably up to 120 km/h.

3. Snow kiting
When you go snow kiting you slide over the snow plain of a glacier. It's more or less the same concept as kite surfing the only difference you need to have snow instead of water. Snow kiting is one of the latest and upcoming alternative winter sport activities, al you need is a snowboard or skies, partly inflatable kite and wind.

4. Paragliding
Strapped to an instructor, skis under your feet and into the abyss. Hanging on a parachute you have the best overview of the whole ski resort. Note, this activity is not suitable for people with vertigo.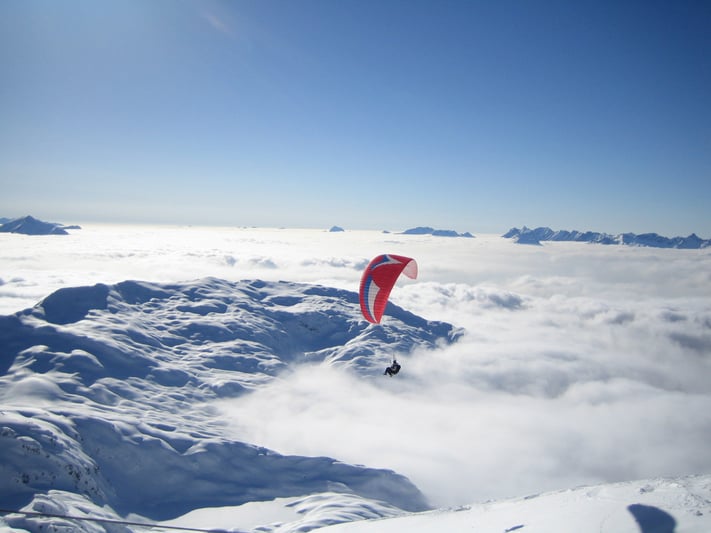 5. Ice Driving
In some ski resorts well known car brands offers you a test drive on a frozen lake, with one of their latest model. Ice driving is one of the craziest driving experiences you can imagine, apart from this you learn how to control a car by icy road conditions.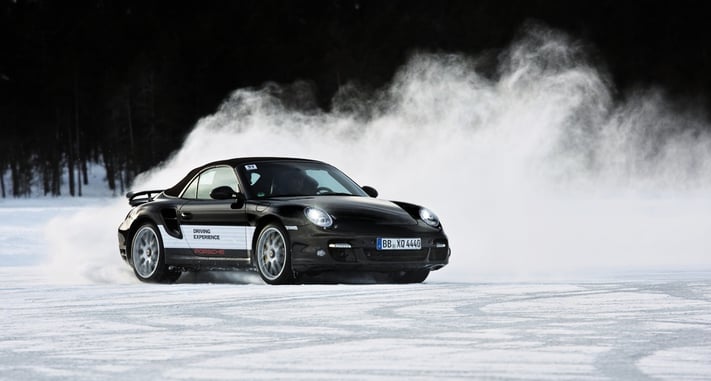 6. Heli Skiing
Ever dreamed how it might feel to ski in never touched powder snow? This is the ultimate way of extreme skiing during your ski holiday. Heli skiing or helicopter skiing is a version of free ride skiing whereby a helicopter brings you – as opposed to a ski lift - to remote ski area with untouched (powder) snow. In several ski resort there are organizations that offer guided heli skiing tours for first time heli skiers till advanced adrenaline junks.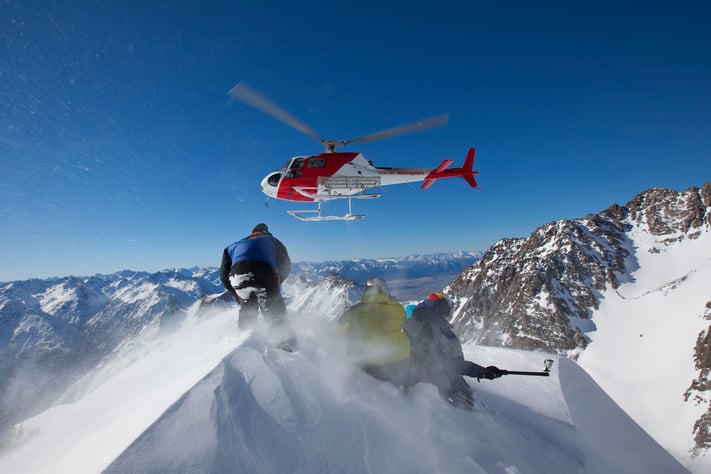 ---
Not sure if this heli skiing adventures activity is suitable for you? Learn more about it by downloading the "A Beginner's Guide to Heliskiing" ebook below. You will get insight about an introduction to heli skiing, a typical day in life as a heliskier and some common myths about this topic.